This whipped feta dip is a bit of a showstopper! It's simple and easy to make, it's also incredibly delicious. Salty, tangy, and sweet!
Ingredients
1cup cream cheese
1cup crumbled feta 
1 heaping teaspoon za'atar 
1 tbsp olive oil pinch of salt (less than 1/4 tsp, feta is very salty!)
fresh grated pepper
For your tomatoes:
2 cups cherry tomatoes
4 cloves of garlic
Olive oil to cover
Salt & pepper to taste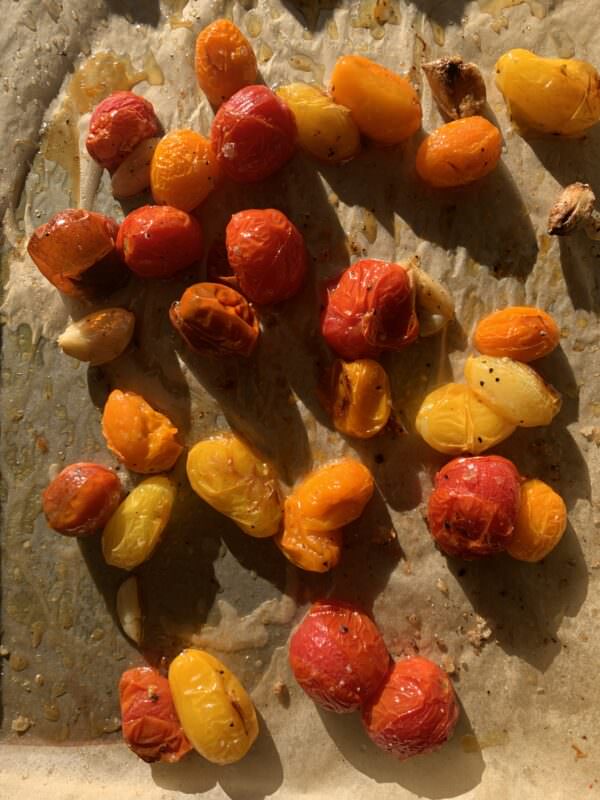 Method;
Roast your tomatoes at 350F/ 176C for 20 minutes, until soft and mushy.
While your tomatoes roast, add your cheeses and spices to a food processor until smooth. If grainy or gritty, it's okay. This isn't top chef. 
When your tomatoes are roasted, cool them for about 15 minutes and then place them over your cheese dip and enjoy!