…Vegetarian ceviche style! God, I love ceviche on a crostini. It's probably my favorite fish dish, except this isn't a fish dish. Anyway, lemon-lime and everything acid truly make me happy, especially when this kind of vinaigrette seeps into toast or a crostini. I can already feel my tongue tingle. I also really enjoy the combination of mint and cilantro, reminds me a lot of Vietnamese style dishes (which are amazing!).  This recipe is a very simple and quick one to make. Crostinis make the best kind of tapas! For guests, for date night, for yourself, it doesn't really matter! Making the topping for the crostini is quite straightforward, you can use any kind of beans, it doesn't matter. It's not like you're going to run a Likert scale questionnaire on yourself.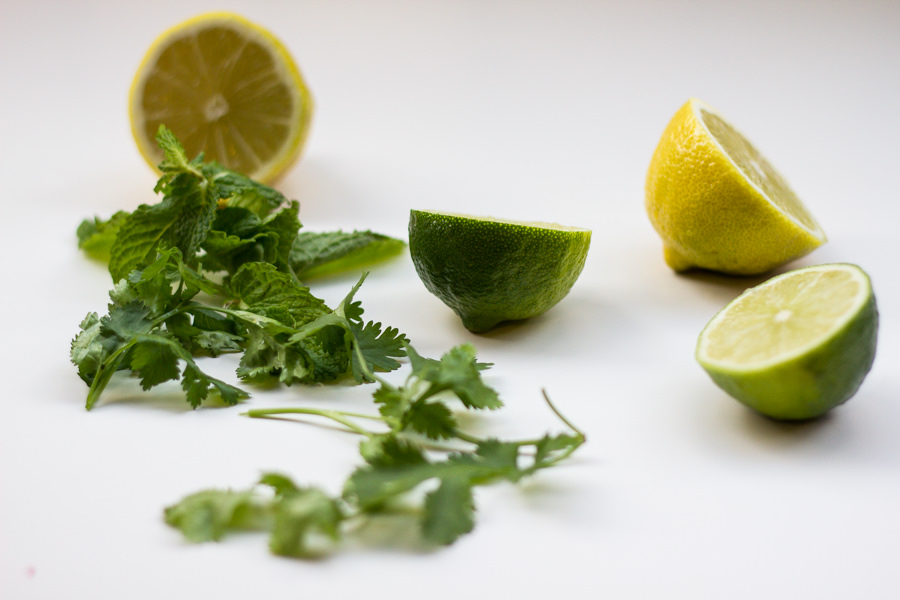 This is what you'll need:
A nice loaf of fresh bread, the one you enjoy the most (I chose whole grain)
2 Cups of cooked white beans (any size) I used small and medium
3 Tablespoons of freshly chopped mint
4 Tablespoons of freshly chopped cilantro (coriander)
Half a cup of diced red onion
1 Lime
1 Lemon
Olive oil
Salt & pepper
Crostini making method:
Begin by adding the juice of 1 lime to the 1/2 cup of red onion and coat them completely, if 1 lime isn't enough, feel free to add the juice of a second one. Leave them to macerate in the juice.
Then, cut the loaf of bread of your choosing into thick slices. Proceed to make crostinis: Toast them in a pan with a dash of olive oil, or in the toaster if you prefer.
After 15 minutes of macerating the onion, add the chopped mint and cilantro.If you don't like cilantro or have an aversion to it, it's completely fine to remove it from the recipe, I don't judge! (Ok I'm quietly judging your aversion to cilantro).
Add about 4 tablespoons of extra virgin olive oil, and the rest of the lime and lemon juice. Mix carefully: you don't want to mash the beans. Add salt and pepper to taste. After that mix the vinaigrette with the beans, again, carefully.
Top each crostini with about 2 tablespoons of the mixture.
After they're done, try not to eat most of them in the kitchen before serving them to your guests, like I did!