Said the nice man at the pescadería, while greeting me with a 1kg of fresh mussels in hand. I had absolutely no idea when the mussel season began (wait, that's a thing? Oh, Europe) but I sure as hell bought them. They looked cute. I love seasonal food, and I also love the people at the pescadería I go to. We've become well acquainted considering I'm somewhat of a regular at the market and Catalans aren't quite famous for being very friendly. I usually purchase what they offer me because I'm easily persuaded when it comes to food, it also helps that they have amazing seafood! Seriously, if you're ever in Barcelona and you're searching for beautiful, fresh fish or seafood get to Mercat de Santa Caterina, as soon as possible. La Boquería is overrated and overrun by tourists, and to be honest, the people there in general are rather mean. No joke. They're quite unfriendly. Anyway. Mussels.
On my way home from the market, I began to work around recipe ideas in my head to see what I could come up with. Something new and creative would be interesting, I thought. And of course, I made the most uninspired and typical mussel recipe: Pasta with mussels, tomato sauce, and white wine. Groundbreaking. I know. Stop judging me, it was freakin' delicious.
Fast forward to my tinyass kitchen where I started to clean the tiny rock mussels, while trying to Snapchat the process because I'm THAT kind of person (omg follow me @possiblyjoanne). So yeah, scrubscrubscrub away the bearded bastards and get the sand out of them as well. Until you have mussels as soft as a baby's butt.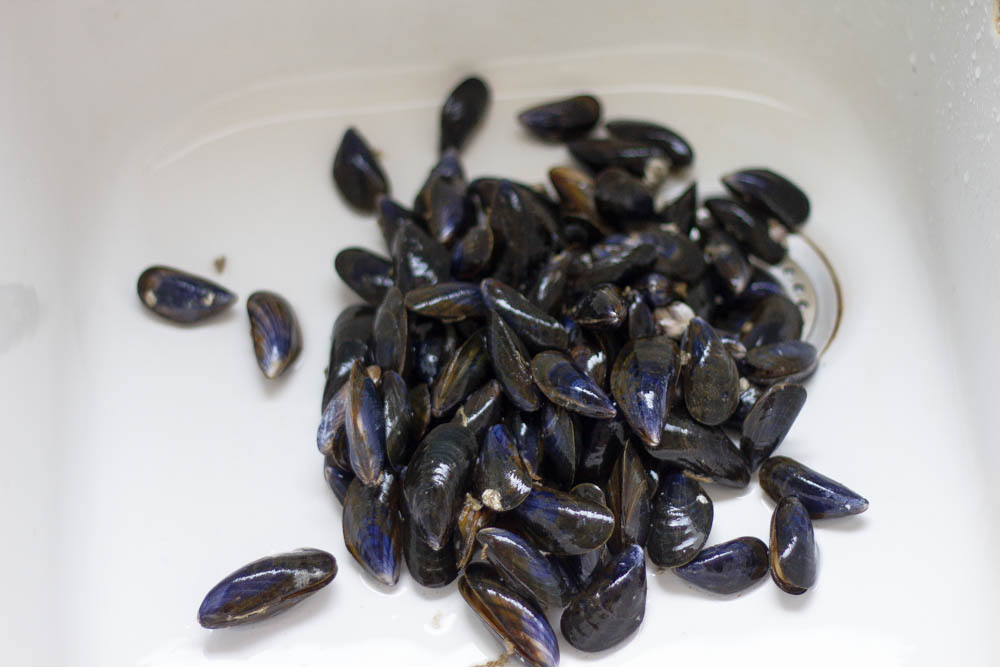 So to make the mussel-tomato sauce you'll need:
1 Minced medium onion
1 Can whole tomatoes
3 Cloves of garlic, minced
2-3 Small red peppers (or half a teaspoon or crushed red pepper flakes) -Optional
Salt to taste (this is up to you, my friend)
Handful of chopped parsley
1 Glass of dry white wine
360gr of whole grain spaghetti (90gr of pasta per person, serves 4)
1kg of washed mussels
Splash of olive oil
After you've got all the mussels scrubbin' out of the way, go ahead and chop your onions and garlic. Wash your hands afterward because you'll thank me for it. Then, get a pan and put it on high heat with a splash of olive oil, the onions, the pepper flakes, and the garlic. When they're nice ans translucid, add the tomatoes. It'll look something like this:
Simultaneously have your pasta boiling so it can be ready for the sauce.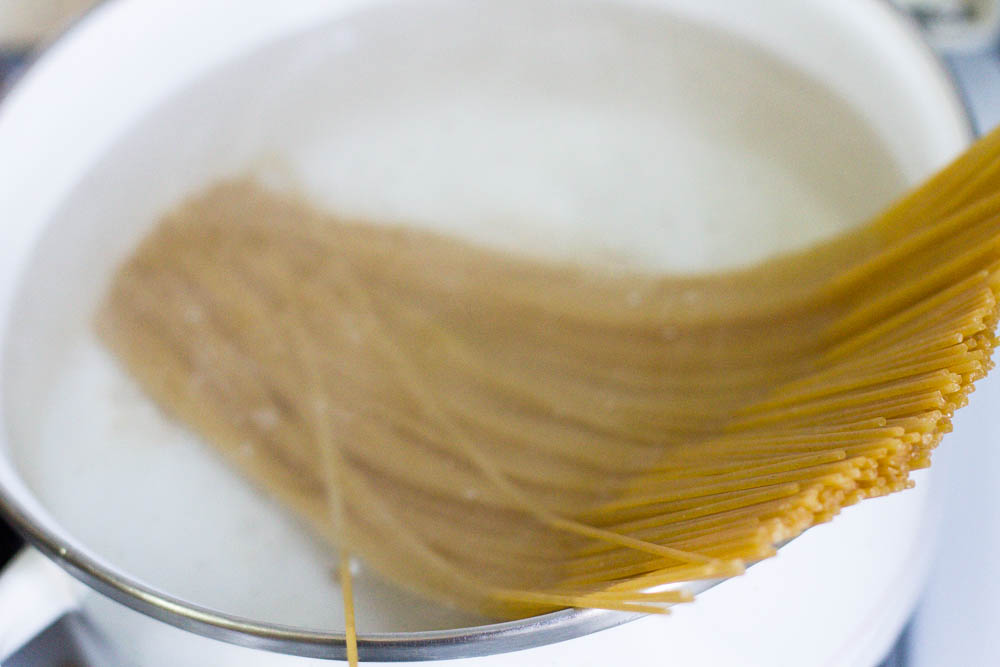 Add the glass of wine to the sauce.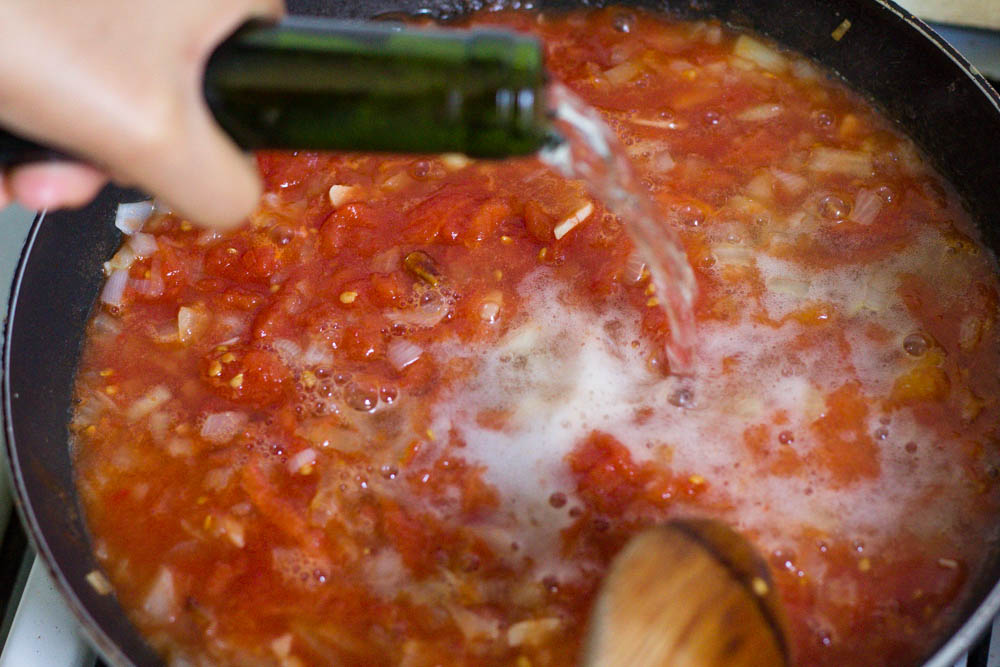 Then add the mussels and let the wine reduce while they slowly open in the sauce. Do not cover.
Have some freshly chopped parsley to top your pasta dish and you're almost ready to go!
And that's that! A very delicious pasta dish with fresh seasonal mussels in one of the most traditional sauces! I actually adapted this recipe from Jamie Oliver in the hopes that maybe one day he can get me new plates and I don't have to take pics with chipped bowls! Haha just kidding. Not really, Jamie.
Let me know what you guys think about this dish in the comments, tweets, facebook likes, instagram follows or whatever social network you use and think I should join!