I'm trying really hard to make this Christmas ✨festive✨. It's hard work, so I made these spiced molasses crinkle cookies in order to feel better about a shitty situation. They're highly inspired in Masala Chai being that they have all of the ingredients of Masala Chai: cardamom, black pepper, cloves, cinnamon, and ginger. However I skipped the black tea because with the molasses and sugar it would just have been way too much.
Spiced Molasses Crinkle Cookies
Ingredients
2 cup all-purpose flour
1 tbsp fresh ground ginger
1 tsp ground cinnamon
1 tsp ground cardamom
1 tsp ground cloves
1/4 tsp ground black pepper
3/4 tsp baking soda
1/4 tsp salt
1 stick (1/2 cup) unsalted butter softened
1/2 cup granulated sugar (such as turbinado or demerara)
1/2 packed brown sugar
1/4 cup unsulphured molasses
1 large egg
1/3 cup powdered sugar
Method
In a medium bowl, combine all of your dry ingredients very well: flour, , baking soda, cinnamon, cardamom, cloves, salt, and black pepper, then set the bowl aside.
Using a stand mixer or a hand mixer, cream together butter, sugar, ginger, and molasses on medium-high speed until smooth, about 5 minutes.
Reduce speed to low and add egg, mixing until just incorporated, about 1 minute.
At low speed, add the dry ingredients little by little. Start with 1/2 cup following with another 1/2 cup. Until everything is just mixed. Do not over mix.
Remove the dough from the bowl and wrap it in plastic wrap and chill for 30 minutes in the freezer or at least 1 hour in the fridge.
Preheat oven to 350 degrees and line a baking sheet with parchment paper.
Add the powdered sugar to a bowl. Unwrap the dough from the plastic wrap and using a small cooking scooper and scoop small balls of dough (about 1 inch). If you don't have a cookie scooper, use a spoon to scoop 1 tablespoon. then roll dough into a ball. Drop ball in powdered sugar and toss to coat completely.
Plave the sugar-coated cookie dough on the baking sheet lined with parchment paper. Space all cookies at least 2 inches apart.
Bake for 10-12 minutes. Until the tops of the cookeis are cracked. Like in the pictures.
Allow the cookies to cool for at least 10 minutes on a cooling rack.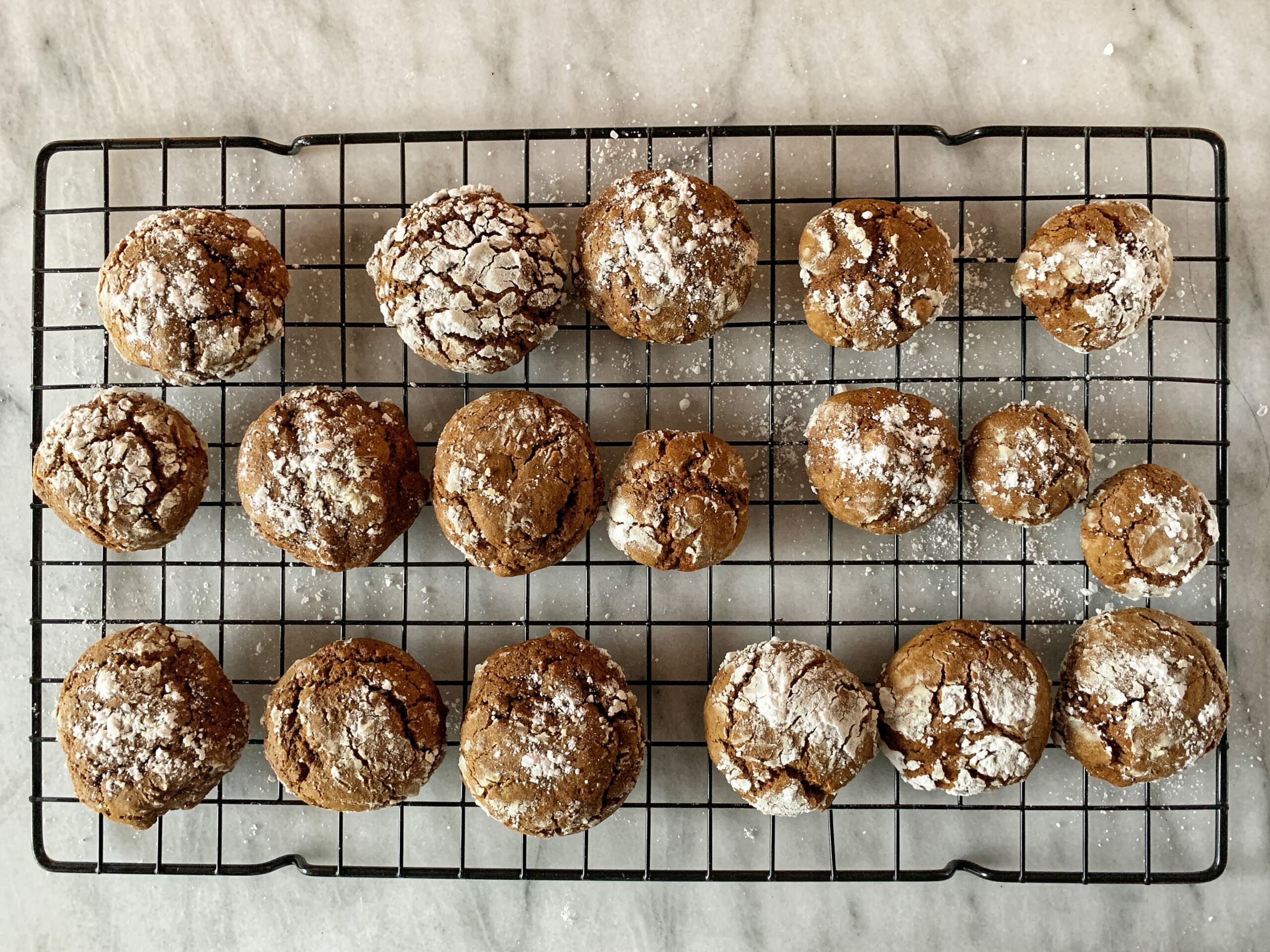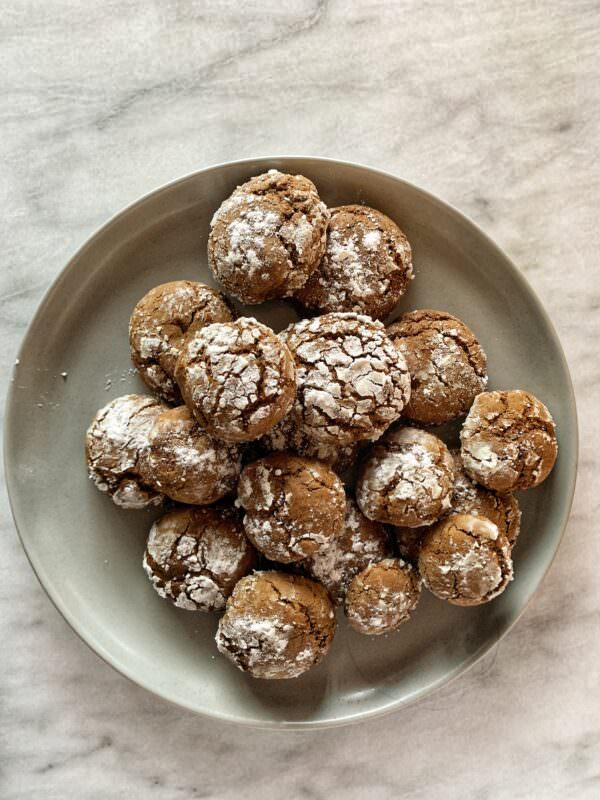 Honestly these cookies are incredibly addictive. So thread carefully.