All my life I've been making banana bread when I could be making banana cookies. So here's the recipe for that!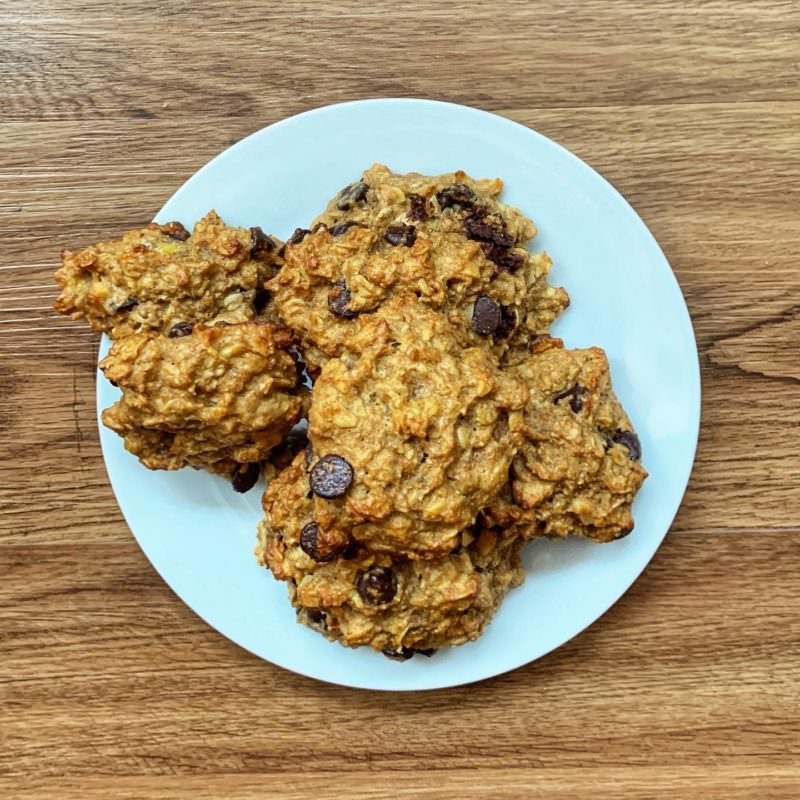 Recipe:
1/3 cup extra virgin olive oil
1/2 cup packed brown sugar
2 teaspoon vanilla extract
1 teaspoon cinnamon
1 large egg
2 very ripe, almost rotting bananas (about 2 cups)
1 1/4 cups whole wheat flour
1/4 teaspoon salt
1/4 teaspoon baking soda
1 1/4 cups rolled oats
1/2 cup chocolate chips
Method:
Preheat oven to 375F/190C. Whisk together the dry ingredients (except the oats and choc): flour, salt, cinnamon, and baking soda and set aside.
In another bowl, using a whisk (or an electric mixer 🕺🏽) beat together olive oil, sugar, vanilla, and egg until well mixed and creamy. Add in the mashed banana.
Mix in the dry ingredients (except the oats and chocolate) until just combined. Then, gently fold in bowl oats and chocolate with a spatula.
Using a scoop or a spoon, drop the cookie dough onto a prepared baking sheet (any sheet lined with parchment paper). Bake cookies for 10-14 minutes or until edges become golden brown. TBH I like fat cookies but the thickness is up to you! Flatten them out if you like.